VS 
    Saturday June 9th  2012, Tip off 4pm local time, Ynares Sports Arena, Pasig City, Philippines.
 
   
The San Miguel Beermen's eight-game winning streak came to an abrupt end last Saturday at MABA Stadium, Malaysia in Game 2 of their playoff series against the Westports Malaysia Dragons. 
The Dragons forced this best-of-three semi-final series to the decisive Game 3 after defeating the Beermen 100-77 in Game 2 last weekend. The Beermen and Dragons will now play one more time on Saturday afternoon at Ynares Sports Arena for a spot in the ABL Finals, where one of them will face Indonesia Warriors for the right to lift the Season 3 AirAsia ABL Championship Trophy. 
Tiras Wade and Brian Williams combined for 18 points in the fourth quarter as the Dragons out-scored the Beermen 28-11 in the last 10 minutes last weekend. Wade finished the game with 34 points while Williams was flirting with a triple-double by finishing with 26 points, 15 rebounds and 7 assists. 
With the Dragons averaging 102 points in the¬†last¬†two games, Williams is expecting the Beermen to adjust defensively. 'ÄúOffensively we have been clicking. We know the Beermen will have different defensive strategies so we have to adjust mid-game to have a chance of beating them again.'ÄĚ said Williams.
The Dragons'Äô stingy defense¬†limited¬†Duke Crews to¬†just¬†15 points and Nick Fazekas to 12 points¬†in the last game. Dragons'Äô head coach Vanguardia hopes that his team can contain the Beermen'Äôs duo again this Saturday. 'ÄúIf we limit Crews and Fazekas, I think we'Äôll put ourselves in a good position again,'ÄĚ said coach Vanguardia who is also hoping his team can keep the Beermen below 80 points again.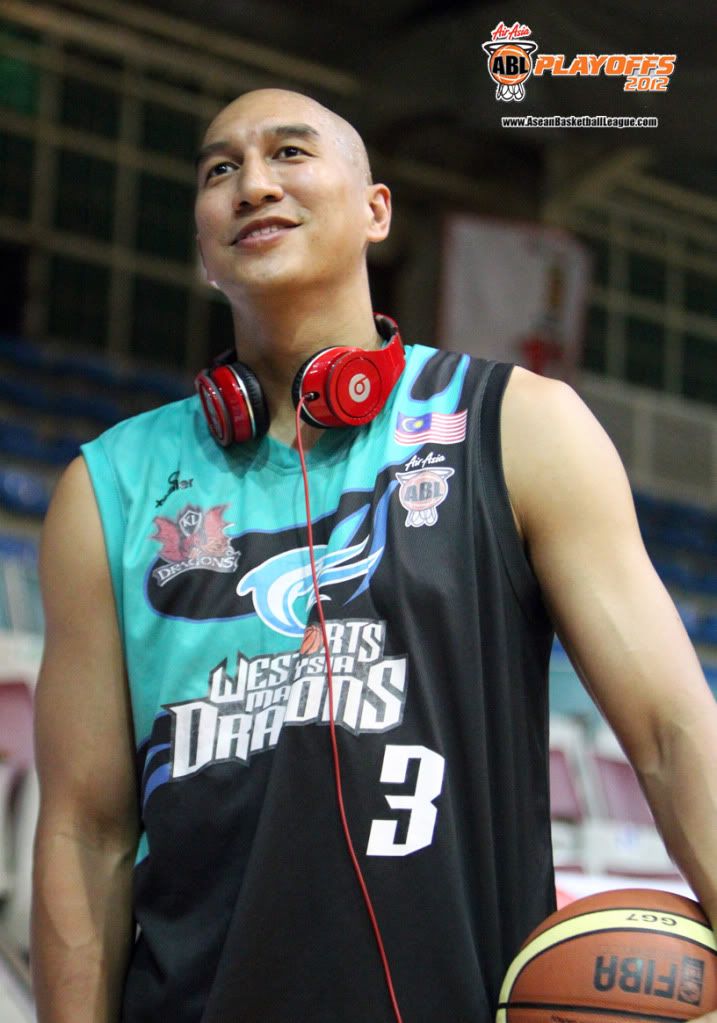 Patrick Cabahug has been a big factor in the series by averaging 20.5 points per game. The Dragons will also be expecting quality minutes from Guganeswaran Batumalai, Nic Belasco and Chris Pacana. 
The Beermen could not buy a basket in the final quarter of Game 2 as they made 4 turnovers during a five-minute stretch where the Dragons held them scoreless. 
Beermen's point guard Chris Banchero, who was phenomenal  in Game 1, was a little too unselfish in the fourth quarter. After playing good basketball in the first three quarters, Banchero passed up on a couple of lay-ups to set up his teammates which resulted in turnovers. Banchero finished with 13 points and 7 assists in game 2. 
Beermen's head coach Bobby Parks will look for Fazekas to be more aggressive as well. The 6'11'' center only took one shot in the fourth quarter. The Beermen could use another big scoring game from Fazekas who scored 32 points in game 1. 
On top of playing smarter and playing with mental toughness, the Beermen knows there are a few tactical changes it needs to make in order to succeed. All season long the Beermen has done a good job of scrambling on the defensive end with strong closeouts on shooters and nice rotations over in help defense. On Saturday against the potent Dragons offense, that defensive intensity and focus will have to be at a high.